My Story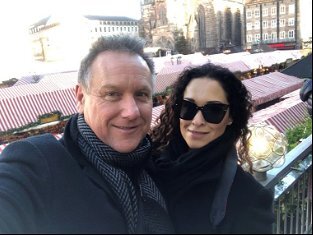 For more than four decades, I struggled with something I didn't have a name for. School was a challenge. It wasn't until I was an adult that I finally discovered what had been afflicting me, but that was just the beginning of my journey.
I'd lost count of the number of times my teachers ticked the "doesn't live up to potential" box on report cards. They struggled to find the correct grade to put me in. My math skills were so advanced that initially, they planned for me to skip a grade, but that decision backfired. I soon found myself brought back, where my behavior left my new teacher exasperated and questioning my previous instructor.
Despite underwhelming performance in most subjects, I excelled in math and foreign languages. People said I was smart, but they chalked it up to minimal effort. I knew others couldn't use a calculator as fast as my mental one and didn't become fluent in two languages after a few courses in each, but I didn't know why I couldn't concentrate and see things all the way through.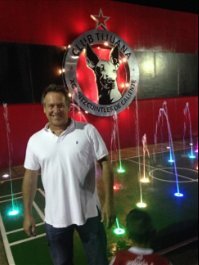 At the age of 46, I finally learned what was wrong, and I have my son to thank for that. When he replicated some of the struggles I'd faced in school, his teachers recommended a specialized pediatrician. That pediatrician identified the problem: Attention Deficit Disorder (ADHD).
But throughout the consultation, the pediatrician kept studying me as well. As we were about to leave, the pediatrician slipped me a card for a doctor who had the same specialty but worked with adults. I got the message and scheduled an appointment.
Soon after, I solved a life-long mystery...I was diagnosed with ADHD. Through therapy, I found that I wasn't lazy like my teachers assumed!
At the same time, I worked as a manager of a restaurant. This sometimes posed challenges when it came to spending time with my son. The final straw was after I had to miss another one of his tee-ball games because no one would pick up my shift. I signed up for real estate classes the next day.
Life as a single parent is difficult, but I refused to let that excuse be the reason my son didn't see his father enough. With the newfound ability to align what my heart wanted with my brain, I saw things through for the first time. Not only did I obtain real estate certifications, but also certifications for lending on the state and federal levels.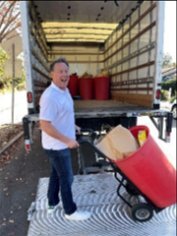 Through this experience, I learned the importance of bringing a genuine curiosity when meeting with clients to fully understand their situation. I now dedicate myself to finding my clients a place to call "home" based on their needs, not on the assumptions of others.
A big part of the reason I love working in real estate is the community. We're in a unique neighborhood with some of the most generous people I've ever met. I served on the community council for years and am always excited to discuss ways for the community to give back to its members.
My role as an agent is to bring new people into the fold and welcome them into their new homes. I've worked hard to learn about every aspect of this industry. This allows me to share this information with my clients so they can make the best decision. I can also better protect my clients. I take my responsibilities as an agent seriously, and I always do what's best for them. I accompany them on showings and am present during appraisals, making sure transactions are as seamless as possible. I look forward to having the opportunity to do that for you!


Sincerely,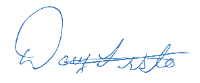 Doug Lister
REALTOR®